Please scroll down to the end of our page for our latest information and photos!
Our teacher is Miss Young.
Welcome to St Bernadette Class 2016/2017
Well done to my new Year 3 Class who have made an excellent effort to settle as Juniors. They are ready for work, showing good listening, good sitting and good learning. I am delighted with their positive and enthusiastic attitude. They have made me feel very welcome as their new teacher and I'm very excited about all the fun and learning we are going to have this year!
Term 6 Spellings
Term 6 Homework Overview
Term 5 Homework Overview
Term 5 Overview
Term 5 Spellings
Term 2 Overview
Term 1 Overview
Term 1 Spellings
Term 2 Spellings
Term 3 Overview
Term 3 Spellings
Term 3 Homework Overview
Term 4 Spellings
Term 4 Overview
Term 4 Homework Overview
Year 3 can expect to receive mental and written forms of homework. There is equal importance on the completion of both.
Mental learning is given in the form of spellings and multiplication tables, and written homework is given as a reading comprehension. Depending on the challenge level of the comprehension, I will set a Must, Should and Could number of questions for children to answer each week.
Homework is set to challenge children's independent learning. Reading comprehensions (when possible) are set to promote further learning on topics and other curriculum areas, or to celebrate a national event.
Children have a designated green homework folder which should contain their written homework, their homework journal and their spelling record book.
Homework will be given out on the Friday of every week and is to be returned the following Friday.
Spellings will be tested each Friday and I would urge parents to revise corrections at home in order to consolidate learning.
As Juniors I am encouraging children to take responsibility for their learning, including homework. Therefore I ask them to complete their homework independently to the best of their ability.
Children are expected to change their reading books at least four times a week. Please check your child's reading record weekly.
Term 1: Week 1-2
We have got off to an amazing start in Year 3! I'm so proud of the behaviour, attitude and determination shown by my new class! Last week we looked closely at our Mission Statement and our Values and I was impressed at the understanding and interest shown. Year 3 are a kind and caring class who demonstrate all our values and are beginning to understand how to identify them. To celebrate the value of Hope for Term 1, we are preparing ourselves to create our Tree of Hope in week 2, on which we will hang our hopes for Year 3.
Our Tree of Hope
Week 3 – Democracy Week
READY, SET, VOTE!!
Student Council and Eco Council elections are being held this week. Parents, please encourage your child to be part of our democratic process of electing student representatives so their voice can be heard. I am encouraging all Year 3 to take part, as new Juniors, I think it is a fantastic opportunity for them to contribute to school life.
Candidate nomination forms are available in all classrooms. The final ballot will be cast on Friday morning with our new student council presented at assembly on Friday.
Get ready for our class photo! Coming soon.....
Here we are! Looking very smart Year 3.
Ooooh the suspense............
Who will be our new School Council and Eco Council representatives?
Week 4
We've had an extremely creative week in Year 3. We have been busy working on our class Creation display, leaning about prehistory by creating time lines and creating character descriptions from our novel 'Stig of the Dump'.
I'm proud to announce the Year 3 Eco Council representatives are:
Joe & Alva
Introducing our Year 3 School Council representatives:
Grace & Leevan
'Creation' by Year 3
Week 5
Bonjour! Ca va? Ca va tres bien!
We are enjoying our French lessons with Madame every Wednesday.
We started our Science investigations this week. Check out our Y3 Junior Scientists in action as they investigate the features of rocks.
Thank you to all parents who sent in items from their children's Baptism. We have promised as a class to take special care of them. All are on display at the back of our classroom for children to look at and make links from. Our focus in RE this week is to learn and understand that at Baptism, we are called by name to follow Jesus.
Stay and Read With Us!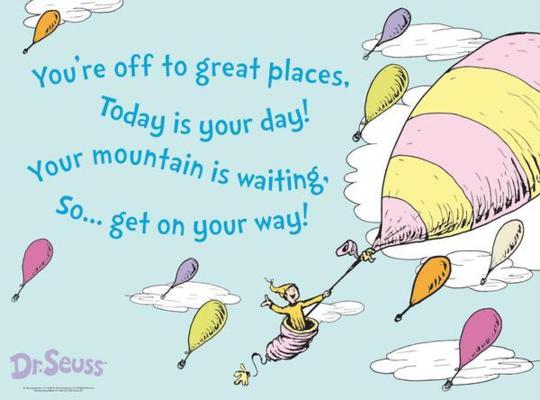 Where: St Bernadette Classroom
When: Monday 10th October @ 9:00 am
To celebrate the return of the Book Fair - Year 3 are inviting parents and grandparents to come to St Bernadette Class on Monday morning to read with us for around 15 minutes. This is a great opportunity to sit and read with your child, see their wonderful learning environment and spend some quality time with them! Come along and join us if you can. We look forward to seeing you there.
Week 6
Assessment Week :/
Well done for all your hard work and concentration this week! I'm very proud of my Year 3's. You have shown strength, determination and belief in yourselves as well as the values of hope and courage in your learning. You did it!
On Friday, we bid farewell to our wonderful LSA Ms Thompson. Ms Thompson has been inspirational, a model of dedication and fun in her work. She has been a part of the St Patrick's team for eight years and it is with sadness that we let her go. Children from Year 3 and Year 1 created a magnificent banner and had an afternoon of fun in the sun as a 'best wishes' celebration on Friday afternoon. Best of good luck Ms Thompson, we will see you again we hope.
Week 7
What a fun week we've had in Year 3. It's amazing how in only a few short weeks, the boys and girls of Year 3 have changed into Junior Superstars! Work is being completed on time, homework is done and handed in, spellings are being learned and each week children are practicing their times tables. A massive thank you to parents for contributing this term, your help in your child's education is vital. Well done Year 3 for a fantastic Term 1. See you in November and REMEMBER...
READ WITH EXPRESSION!!
Read With Expression
In Year 3, we work hard....
And we play hard!
Term 2
This can mean only one thing!
Week 1 -
I can't stop the feeling
So just dance, dance, dance
I can't stop the feeling
So just dance, dance, dance, come on
This term we are focusing on our growth mindset. Growth mindset is a way of thinking about our learning in a positive way. Sometimes new concepts can be a big challenge in Year 3. To encourage happiness and well-being in all aspects of our learning, we are trying to be positive in how we tackle problems. This week we have been dancing our worries away to bring happiness and fun into our learning!
We got that...
Sunshine in my pocket
Got that good soul in my feet
Week 2
We've had a week of work in Year 3! Our Maths, English and Geography skills are really beginning to shine! We have been working hard on our 'Golden Sentences' in the style of 'The Pebble in my Pocket' by Meredith Hooper. We have created some stunning art work of volcanic eruptions at night! Look out for our writing display in the KS2 corridor. .. coming soon! We are now problem solving in both addition and subtraction and we can identify cities in Great Britain and some countries around Europe. A weekend of well earned rest is needed! Keep going Year 3, I'm super proud of you :)
Week 3 - Anti-Bullying Week
We have created some amazing writing this week. Our 'Publisher' wall is rapidly filling up with incredible stories from our young authors. I have awarded many pen licences and even some children achieved a Head Teachers Award! We have learned about Anti-Bullying week by watching NewsRound. Following each daily news report, we've had some very insightful and profound discussions.
Our Chaplaincy Team delivered their first whole school Collective Worship on Monday. It was hugely successful. Well done for showing the value of courage.
Year 3 Chaplaincy Team
Year 3/4 Class Mass
Please join us on Wednesday the 23rd November at 9:15 am
in St Patrick's Church.
Week 4
Super creative writing done in class this week! Check out our use of fronted adverbials! We have started our new Science topic on Animals including Humans and in our Topic work we are learning about the Bronze Age. Thank you to all our family and friends who attended our class mass on Wednesday. A special mention to all children who participated in making it a joyful celebration.
Class Assembly
Please join on this coming Friday the 2nd of December for a very special year 3 assembly. Assembly scripts have been allocated. If they are lost, please download a copy from the link below.
Year 3 Assembly
Volcanoes! Volcanoes! Volcanoes!
Such an exciting display! Year 3 and their parents are creating some magical thing! Keep them coming in. Thank you to all who have already bought in their marvelous creations.
Please put a lid/cap on top of your volcano if it contains any liquid.
The Pebble in my Pocket
by Year 3's Published Authors!
Check out our other amazing creations in our gallery below.
Week 5 - Assembly Week
Bonjour, Bonjour! Merci beaucoup to all our family and friends who attended our assembly on Friday. We are very proud of our performance. Special thanks to all children involved and to your parents who contributed costumes and props to support us. Family and friends were also invited upstairs to view our 'Pebble in my Pocket' display featuring our amazing volcano projects.
French Assembly
Week 6
Volcano Cake by Gus :)
Term 3
Happy New Year to all from St Bernadette Class
We wish you every blessing, health and good fortune in 2017.
Please see our updated curriculum overview for our learning this term. MyMaths for homework is up and running! Children have been given their login on a label stuck in the back of their Reading Records. Maths homework is optional for children who are set tasks by Mrs Ford. I encourage all children to have a go and push themselves in their learning.
Week 1-3
We've had a wonderful start to Term 3! In English we have done some instruction writing and finished our unit with some instructions for making a Roman Road from chocolate and creating a set of instructions for how to 'Turn your Teacher into a Toad!'
In week 3, we had a Science day on Wednesday the 18th. We learned all about the human body, different skeletons, muscles and bones. The children had a great day and loved creating their own investigations.
Week 4
Year 3 have an exciting and busy week ahead! We are planning to do assessments in Maths, Reading, Writing, SPaG and Science. We will be conducting investigations in Science. We will be cooking on Wednesday 1st of February with Eden and...
Finally, we will be hosting our class assembly on Friday the 3rd.
Year 3 Assembly
Please join us this coming Friday - February 3rd @ 2:45pm for our Year 3 Class Assembly. Our theme is 'Heroes'.
Please find the link to our assembly script below.
Heroes
Family Breakfast
Come and join us! Attendance slips have been sent home with your child for a family breakfast from 8am on Wednesday 8th February. This is a first come/first serve basis. 100 spaces are available. Don't miss out!
Tea/Coffee will be available along with Juice Cuplets, Bacon Rolls, Beans on Toast, Toast and Sausage in a Roll!
We are requesting a donation for Wateraid, a charity chosen by our Chaplaincy team.
http://www.wateraid.org/uk
Year 3 parents please note:
Mass will be celebrated for Year 3/4 @ 9:15 in our Church. We would be delighted if you would stay and join us.
Year 3/4 Class Mass
We would like to invite all our family and friends to join us in celebrating our first Year 3/4 mass of 2017. Our theme is reflecting on God's love.
Wednesday 8th February @9:15
@St Patrick's Catholic Church, Redfield
Week 5-6
A big thank you to all our family and friends who turned out to support us at our School Breakfast last Wednesday. Thank you for your attendance at mass, the children were delighted and made even prouder when they had the support of their loved ones while participating in the mass. They read wonderfully well and did the school proud.
Term 4
Welcome back to Term 4 of 2016-2017!
This is going to be a fantastically busy term for Year 3! We will be busy rehearsing our Easter play 'This man called Jesus' which we will be performing in the last week of term.
Week 1
We've had an exciting start to our term! So far, we have learned all about Performance Poetry, Forces and Friction, Money and the physical and political geography of Italy, the home of the Roman Empire.
In RE we have started our Lenten topic. Following mass on Ash Wednesday, we made a Lenten promise in our Prayer Journals. We will try to be better at one thing.
Our value focus for this term is responsibility. This links beautifully with our class work and how we can show responsibility by being gracious, thankful and appreciative of the roles we are assigned for our Easter play. We have also agreed that it would show responsibility if everyone learned their lines and tried their best at acting and singing.
Pushes and Pulls!
Week 2
WORLD BOOK DAY 2017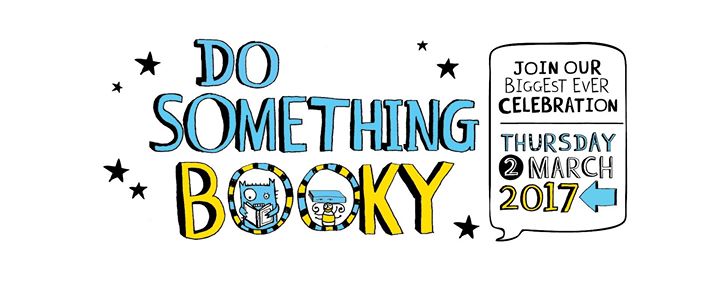 We dressed up as characters from Roald Dahl's books! We visited the school library and were allowed to browse through the books and read whatever interested us. Check out our gallery below! Many thanks to parents who went above and beyond for children's costumes. They looked amazing!
Easter Play Scrips
Children received their parts on Friday. Please check your child's bag for a copy of the CD and the script. Below is a PDF of 'This Man Called Jesus' in case of losses. Rehearsals will begin next week :)
Y3 Easter Play Script
Week 3-4
What a two weeks we've had! We've completed some sample NFER tests and really knuckled down in our Easter play practice. On Friday the 17th, we celebrated St Patrick;s Day in style!
Happy St Patrick's Day everyone!
We hope you had a wonderful time at our concert. Check our our images below. A special word of congratulations to the Irish Dancers who had little time to prepare, but performed like professionals.
Week 5
Welcome to the world of Class Dojo! A new reward system for being a excellent student started on Monday. Ms Young can instantly reward and recognize children for outstanding behaviour. Parents can use their personalised logins to view their child's progress over the day. Check your child's bag for more details as well as your invitation to join us.
Please join us for parents evening this coming Wednesday and Thursday night. We will be discussing your child's attainment, progress and overall well-being in school.
I will be allocating time slots to parents who have not returned slips. Please confirm if you can make this time.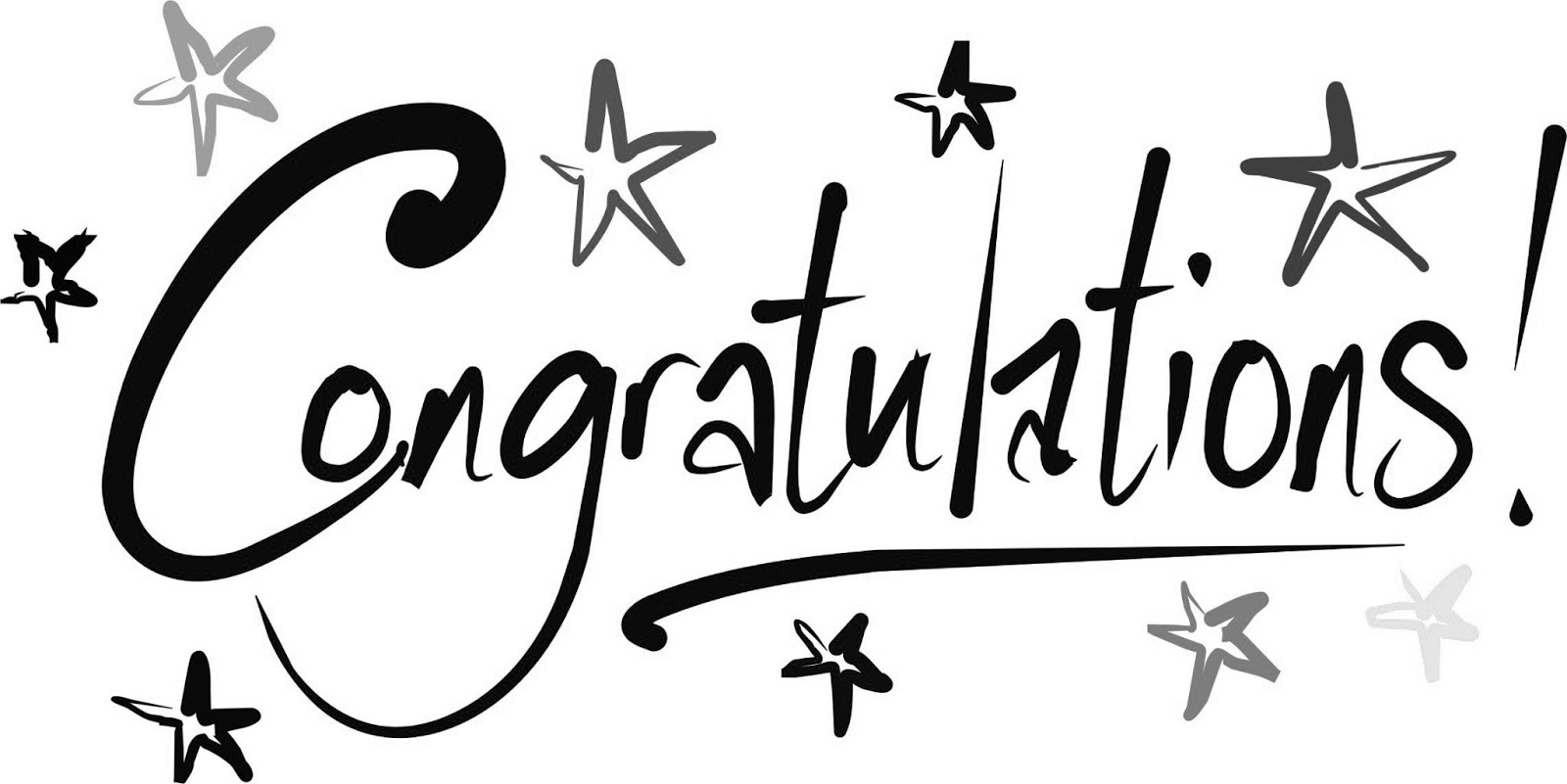 Congratulations to all the children in Year 3 who received the
Sacrament of Reconciliation on Saturday 18th March.
May this new step in your Christian journey bring you closer to God.
Term 5
Welcome back to Term 5 of our school year! We are going to be super busy this term, lots to do and little time to do it in! Amongst a huge list of things to be done, we will be having: music, dance, investigations, outdoor learning and art for First Holy Communion! We will also be creating some incredible settings in our writing all about dragons! In maths we are learning about time, shapes and measures.
Parents
Keep checking our class Dojo page for daily classroom updates and messages!
29 of you are connected! Amazing! Thank you for all your kind comments and replies to our class stories - the children love to see that you too can be a part of their class.
Licence to Write!
Congratulations!!!!
We have green fingers! LOOK!
We planted cress, peas and spinach :)
To encourage growth, we started reading to our plants... apparently it's good for them!
It worked!! They've grown...
and grown...
We hope to plant them in our school allotment when the weather allows us out!
Family Breakfast
Family and friends, please join us in the Brooks Hall on Wednesday 17th May for a family breakfast. Order forms have gone home. Don't miss out!
May Procession
Year 3 are invited to bring flowers in for our May Procession.
Please join us for mass in the church @ 9:15 on Wednesday, May 17th.
Year 3 Class Assembly!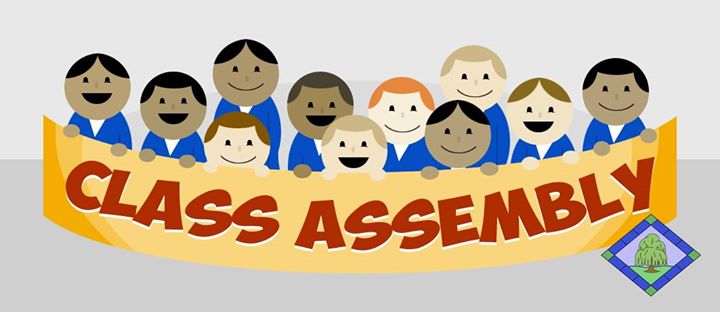 Family and friends of St Bernadette Class are warmly invited to watch our final class assembly on Friday 19th May @ 2:45 in the school hall.
Our theme is:
I love my Life
National Outdoor Classroom Day 2017
Eco Schools Council and Ms Young signed up St Patrick's to take part in this national event. Thankfully, the weather was stunning and the whole school spent much of the day outside doing various lessons. Year 3 took part in a beautiful and reflective collective worship in our school garden, followed by a Bug Hunt around the school grounds! It's incredible what fresh air and freedom can do for children's mentality, learning and focus. They were so happy yesterday, shouting in excitement when they found a tiny minibeast! What a memorable day :)
We found lots of tiny little wonders, all part of God's magnificent creation.
Week 5
Congratulations and a huge well done to all my class! Assessment week was long, we completed assessments in reading comprehension, maths and SPaG. Our plants went home after three weeks of brightening up our classroom, amazing how such little things can cause so much delight and interest each morning as the children came in to check on them and record the growth :)
This week has been Other Faiths week, and we have learned about Islam and the Prophet Muhammed. Children attempted to write their name in Arabic, the language of the Islamic holy book - the Quran. They learned that boys and girls their age must learn to read Arabic in order to read the Quran, and following the attempt to write in Arabic, had grown in respect and appreciation for the level of dedication and skill required. On Friday, we had a visitor - Anila, come and speak to us about the Islamic faith and answer questions. The children were respectful, engaged and delighted to welcome her to our class. Anila has invited us to visit her Mosque and we are hoping to arrange a visit next term.
Term 6
We're here! The final term of the year!
Welcome sunshine, sports day, school trips and lots and lots of work still to be done :)
But, Year 3 - The Little Legends are being awesome!
Colston Hall Concert
Congratulations and a huge well done to the 16 members of our school choir who performed at Colston Hall on the 28th of June. You were amazing. Keep a eye on the Bristol Evening Post who took some photographs of our beauties!
Sports Day & Swim Gala
Our Year 3 Swim Gala is on Tuesday the 4th of July. Starting @9:30, all parents are warmly welcome to come and support your little fish!
Sports Day has been postponed until Wednesday 5th of July. KS2 will feature in the afternoon. Please come along and enjoy the fun, competition and hopefully the sunshine!
Year 3 End of Year Trip
Our end of year trip takes place on Wednesday the 12th of July. We are visiting the North Sommerset Agricultural Show. If anyone would like to volunteer as a parent helper, you are more than welcome. Please see Mrs Rain in the office.
Term 1-6 Galleries