Reading
At St. Patrick's Catholic School we believe that the ability to read is fundamental to pupils' development as independent learners and is an essential part of helping children to express their ideas in oral/ written form. In order to read across the curriculum with fluency, accuracy, understanding and enjoyment, pupils need to be equipped with a range of strategies, drawing on and combining knowledge of context, grammar, punctuation, phonics and word recognition. As print occurs all around it is important for reading to be regarded as not just books, but all forms of written word.
Reading at Home
Experts say that promoting reading at home is the most important way that parents can help their child. Make sure your child has regular reading practice and check they understand what they read.
Here are some more tips on helping your child with reading:
• When you read to your child, make the experience interactive - ask questions about the story, the pictures, and what they think of the characters
• As their reading skills grow, gradually let them turn the tables until they're reading to you
• Use dictionaries together for difficult words - a picture dictionary can make exploring language more interesting
• Enrol your child at the local library so they can try new books regularly
• Keep an eye out for the themes that catch your child's imagination at school - and help follow it up with more reading
• When you come across an unusual or funny-sounding word, help your child find out what it means.
As your child gets older, encourage them to pick up other books around the house to boost familiarity with 'grown-up' language. Suggest a reading list and encourage your child to write down thoughts on the books they have read.
Reading Together
Listen to your children read their books from school, but it's very important to keep reading to children.
• Try reading longer stories or chapter books that can be read a chapter each day. Help your child to read aloud with expression so the story comes to life. This will help them read more fluently.
• Ask your child questions about the story to check their understanding. • Ask your child how they think the characters are feeling at different points during the story.
• Ask your child about the words chosen by the author.
• Read for information, not just stories for entertainment. Make sure children see reading going on at home.
Set a good example by reading for pleasure: newspapers, magazines, books etc. and talk about the reading you do at work and home. Encourage children to read directions when doing something at home and read signs and posters outside.
Thank you for your support.
St Patrick's Book Fair
St Patrick's will be hosting the annual book fair on the week of Monday 10th October. All are welcome to visit the book fair in the school hall after school Mon- Thurs. Children will also visit the fair with their class teachers. Your support is greatly appreciated. Please remember all purchases help us update and replenish our school library.
Stay and Read With Us!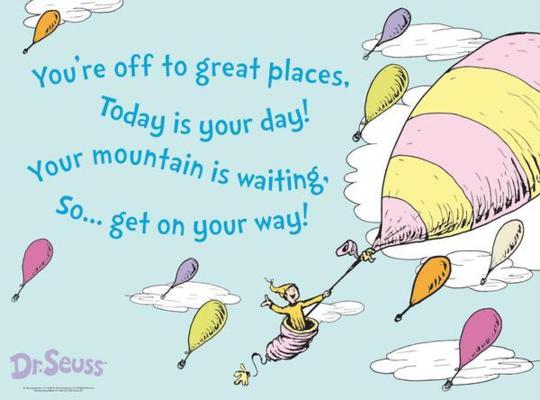 Where: St Bernadette Classroom
When: Monday 10th October @ 9:00 am
To celebrate the return of the Book Fair - Year 3 are inviting parents and grandparents to come to St Bernadette Class on Monday morning to read with us for around 15 minutes. This is a great opportunity to sit and read with your child, see their wonderful learning environment and spend some quality time with them! Come along and join us if you can. We look forward to seeing you there.
Thank you!
A massive THANK YOU to the parents and children of St Bernadette Class who participated in our first Stay and Read with Us session of the week. We had an overwhelming response from our parents. What a beautiful sight it was this morning to see so many Mummies and Daddies reading to children. Our children were delighted.